★ ★ ★ ★ ★  Clean and comfortable bus, nice driver, was like being driven home by a friend, will do this again!  -Susan S.
★ ★ ★ ★ ★  Driver was on-time and helpful. Arrived at airport exactly when expected. Always get great service.  -Lee C.
★ ★ ★ ★ ★  Love not having to drive or have my family drive so far to get me. Great service and great people.  -Trudy W.
The safety of our passengers and employees is our top priority. Learn how we're delivering a safe, healthy and clean travel experience.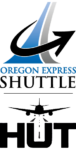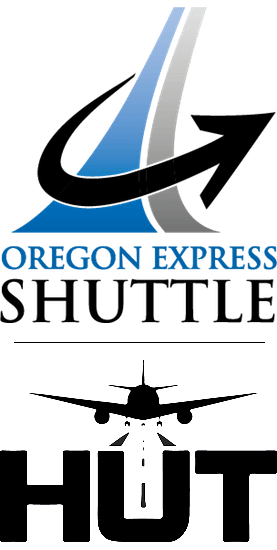 Oregon Express Shuttle + HUT are Now Groome Transportation
Offering the same great service with a fresh new look, Oregon Express Shuttle and HUT Shuttle are now Groome Transportation. In addition to an improved website experience, customers will soon notice upgrades to our fleet as we continue to provide the best service between Eugene, Corvallis, Albany, Salem, Woodburn and Portland International Airport.
WOODBURN FARES
$38
One Way to / from PDX
WOODBURN
Best Western
2980 Tom Tennant Dr
Woodburn, OR 97071
- Pick up at Front Lobby of Best Western Hotel behind Denny's Restaurant.
- By Reservation Only
- For parking, check in with the front desk clerk to receive a parking permit. The hotel charges $2 per day.
PDX
Portland Airport
7000 NE Airport Way
Portland, OR 97218
Exit the lower level Baggage Claim through Door #8, cross over to the third island, and go all the way to the left for "Scheduled Buses and Vans".
Please arrive 10-15 minutes prior to your shuttle departure time.
FARE POLICIES
To ensure availability, we recommend at least 24 hours notice when seeking a reservation. We will do our best to accommodate customers who do not provide advance notice but service cannot be guaranteed. Make your purchase online, or by calling 877-693-3785, to avoid potential delays at your time of travel.
Groome Transportation and its affiliates will not be responsible for delays caused by weather, road, or traffic conditions; mechanical failure; or any other conditions beyond our control. Any expenses arising as a result of delayed departure or arrival times, including missed flights or travel connections, are the sole responsibility of the passenger.
UNACCOMPANIED MINORS, defined as passengers aged 15 to 17, may ride alone. Passengers aged 14 and under must travel with a parent or guardian.
CHILD SAFETY SEATS: Groome Transportation follows all state laws regarding child restraint guidelines. The law requires that children under 8 years old or under 40 pounds must be restrained in the appropriate child restraint system. We aren't able to provide car seats or booster seats and require all passengers to provide them for their children. Please note: We are unable to hold any child restraint seats in our office.
PETS: Only service animals are allowed on Groome Transportation.  If you are traveling with a service dog please alert Groome Transportation ahead of your travel date(s) so we may reserve a seat at no additional charge for the service dog.
LUGGAGE: Groome Transportation allows two suitcases (not to exceed 50lbs each) and one carry-on per passenger. Due to size limitations with our luggage bays, Groome Transportation is unable to accommodate irregular-sized luggage (bikes, skis, snowboards, boxes, wine crates, coolers, etc).
Fares subject to change without notice.
WOODBURN FAQ
Frequently Asked Questions
---
SEND US A MESSAGE
Got a question or a comment?
We would love to hear from you!
Form submissions are not monitored 24/7.
For immediate assistance, please call 877-693-3785 to speak with a representative.