Eugene • University of Oregon • PDX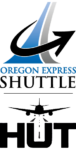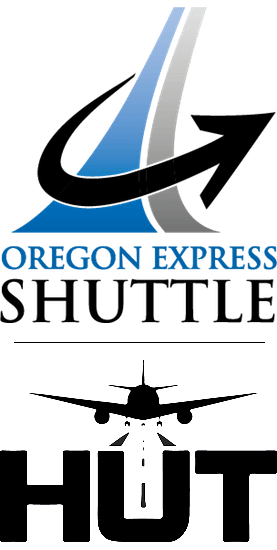 Oregon Express Shuttle + HUT are Now Groome Transportation
Offering the same great service with a fresh new look, Oregon Express Shuttle and HUT Shuttle are now Groome Transportation. In addition to an improved website experience, customers will soon notice upgrades to our fleet as we continue to provide the best service between Eugene, Corvallis, Albany, Salem, Woodburn and Portland International Airport.
*To ensure availability, we recommend at least 24 hours notice when seeking a reservation. We will do our best to accommodate customers who do not provide advance notice but service cannot be guaranteed. Advance reservations encouraged.
Schedules are subject to change without notice.
DEPART

EUGENEUO School of Law
ARRIVE

PORTLANDPDX Airport
1:35 AM
4:30 AM
4:05 AM
7:00 AM
6:35 AM
9:30 AM
9:05 AM
12:00 PM
11:35 AM
2:30 PM
2:05 PM
5:00 PM
4:35 PM
7:30 PM
7:05 PM
10:00 PM
DEPART

PORTLANDPDX Airport
ARRIVE
EUGENEUO School of Law
5:30 AM
8:20 AM
8:00 AM
10:50 AM
10:30 AM
1:20 PM
1:00 PM
3:50 PM
3:30 PM
6:20 PM
6:00 PM
8:50 PM
8:30 PM
11:20 PM
11:00 PM
1:50 AM
12:30 AM
3:20 AM
EUGENE FARES
$55
One Way to / from PDX
EUGENE
UO School of Law
1515 Agate St
Eugene, OR 97403
PDX
Portland Airport
7000 NE Airport Way
Portland, OR 97218
Exit the lower level Baggage Claim through Door #8, cross over to the third island, and go all the way to the left for "Scheduled Buses and Vans".
Please arrive 10-15 minutes prior to your shuttle departure time.
The safety of our passengers and employees is our top priority. Learn how we're delivering a safe, healthy and clean travel experience.
---
SEND US A MESSAGE
Got a question or a comment?
We would love to hear from you!
Form submissions are not monitored 24/7.
For immediate assistance, please call 877-693-3785 to speak with a representative.